Why come to the Babraham Institute?
What we offer
The Babraham Institute is a world-leading research organisation. Our modern lab spaces and cutting-edge research facilities attract scientists from around the world. We can support you to develop the knowledge and experience to advance your career and equip you with valuable transferrable skills. The friendly scientific atmosphere and open laboratory spaces create a culture of collaboration and development amongst our scientists that will help your projects and expertise to flourish and grow.
The Institute is at the heart of the front-running Babraham Research Campus located in the beautiful Cambridgeshire countryside, 10 kilometres south of Cambridge and only fifty miles north of London. The Campus itself forms a fundamental component of the internationally-renowned Cambridge Cluster, providing new biological technologies and ideas through an array of start-up and spin-out organisations.
Working here offers access to many outstanding opportunities. Here are just a few of the reasons why our scientists and staff choose the Babraham Institute: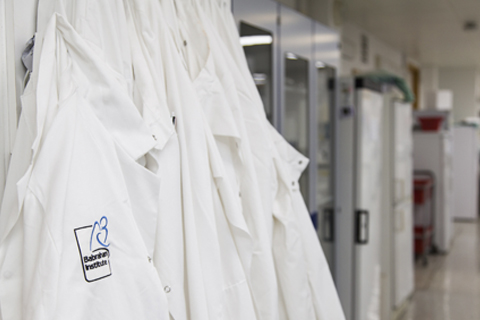 Scientific Excellence
The Institute has a long-standing reputation for academic excellence. Our fundamental
life sciences research
has driven key advances leading to new treatments, technologies and products. The Institute is particularly known for pioneering research on liposomes, inositol phosphate signalling and genome imprinting. Our work lays the foundations for discoveries and developments that can help more people to live better, healthier lives.
Location
Our surroundings attract many to the Institute. The Babraham Hall, built in the 1830s, forms the focus of the Campus. The extensive grounds include various lawns and carefully maintained flowerbeds as well as beautiful walled gardens. There are appealing country walks of varying lengths around the Campus taking in fields, woodlands and the River Granta. Many Institute employees
cycle to work
and we operate a commuter bus from Cambridge.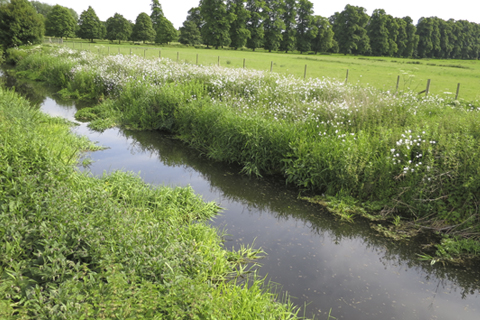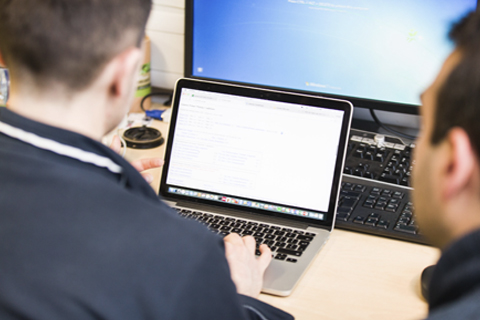 Collaboration
Thanks to our location and expertise, the Institute benefits from extensive collaborations at all levels. With around
60 bioscience and biotechnology organisations
on site, proximity to the
Wellcome Genome Campus
and central Cambridge, there are no shortage of local partners to work with. In addition, the Institute is part of national and international networks that place a special focus on collaboration with both academia and industry. In particular, we are part of the
National Institutes of Bioscience
network and of
EU-LIFE
, a collaborative network of European life science Institutes that aims to develop and share best practices in connection with research.
Career Progression
The Babraham Institute is committed to supporting all staff to develop new skills and progress their careers. Scientists trained here are highly valued by labs and organisations worldwide and our
PhD students
receive their degrees from the University of Cambridge. We are leaders in training technical staff and nursery staff and host skilled apprenticeships. Find out more on our
training pages
.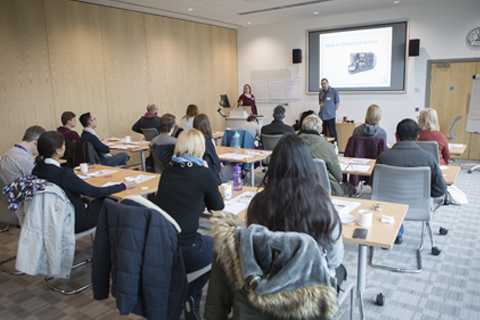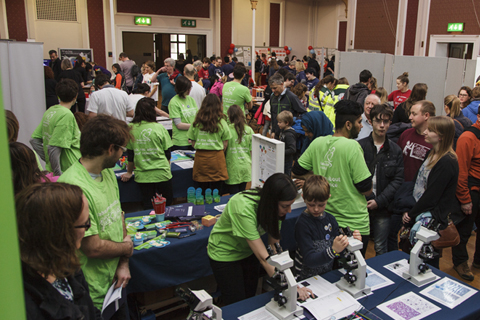 Research Impact
The Institute is equipped to help realise the full impacts of our research. By building connections across academia, industry, healthcare and policy as well as by engaging the media and working with the public, we ensure many opportunities to boost research impact. We work closely with other organisations to make the most of the Institute's research.
The Impact Team
can provide expert support in this area.
Commercialisation
Turning scientific discoveries into socially and economically useful tools and products is one of the ways that our research improves people's lives.
The Commercialisation Team
helps to build partnerships and create agreements that enable the Institute's research and resources to develop into new lifesaving technologies and treatments.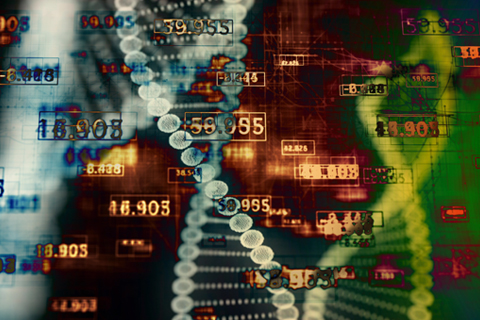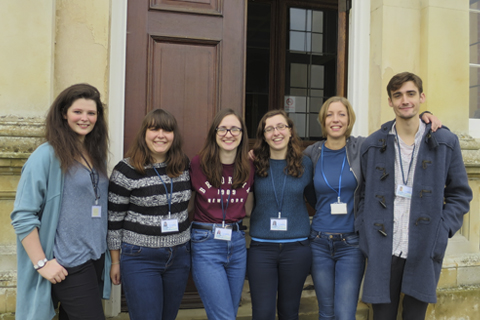 Staff Support
We value our staff and students at all levels of the Institute and provide a range of policies and facilities to help everyone feel comfortable here. All employees are offered a generous pension plan and are eligible to apply for childcare at the Nursery and for our on-site accommodation. We are also able to offer options for flexible working and tax-free childcare.
Social Life
The Institute has a lively, welcoming and diverse community. The Babraham Research Campus offers a wide range of social facilities – gym, sauna, tennis courts, countryside walks, catering provision and a bar. We offer fitness classes and the Institute has rounders, volleyball and football teams. The campus sport and social club helps to plan and organise events and is always open to new suggestions & ideas.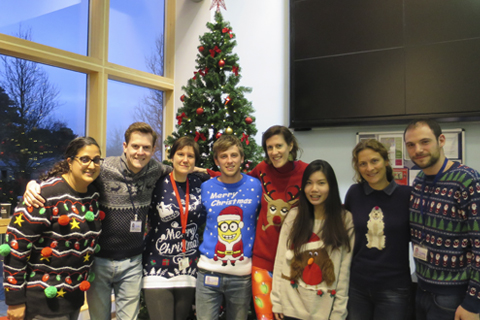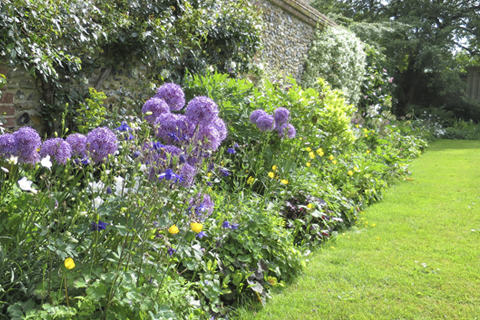 Wellbeing
The wellbeing of our staff is a priority for the Institute and we want everyone to enjoy their time here and feel good about the difference they're making. As well as being part of a flexible and relaxed working environment, staff can enjoy regular wellbeing seminars and events, personal development and training opportunities. We also provide a number of tools and resources that support wellbeing and help you to build mindfulness, resilience and positivity during your time at the Institute.
"A career at the Babraham Institute offers an opportunity to work at a world-leading academic research institute, while also being located on a campus with over 50 biotech companies.  This, and the Institute's proximity to the rest of the Cambridge cluster, makes it an exciting place to work."