Ageing defects in B cell development and antibody repertoire formation
In ageing the bone marrow produces fewer B lymphocytes. This is one of the underlying causes of impaired immune response to infection, and decreased efficiency of vaccines, in older individuals.
With other groups at the Institute we compared genome- wide gene expression in B lymphocytes from young and old mice to discover genes dysregulated in ageing. We also investigated how ageing affects epigenetic mechanisms, including promoters that switch on genes, microRNAs that degrade RNA made by these genes, and 3D interactions of gene promoters with distal enhancers (activating sequences).
We found that the insulin-like growth factor receptor signalling pathway that is required for B cell development and expansion is impaired in ageing B cells. Countering this impairment may provide a way to restore B cell numbers and reduce the age-related decline of the immune system.
(Koohy et al Genome Biology 2018)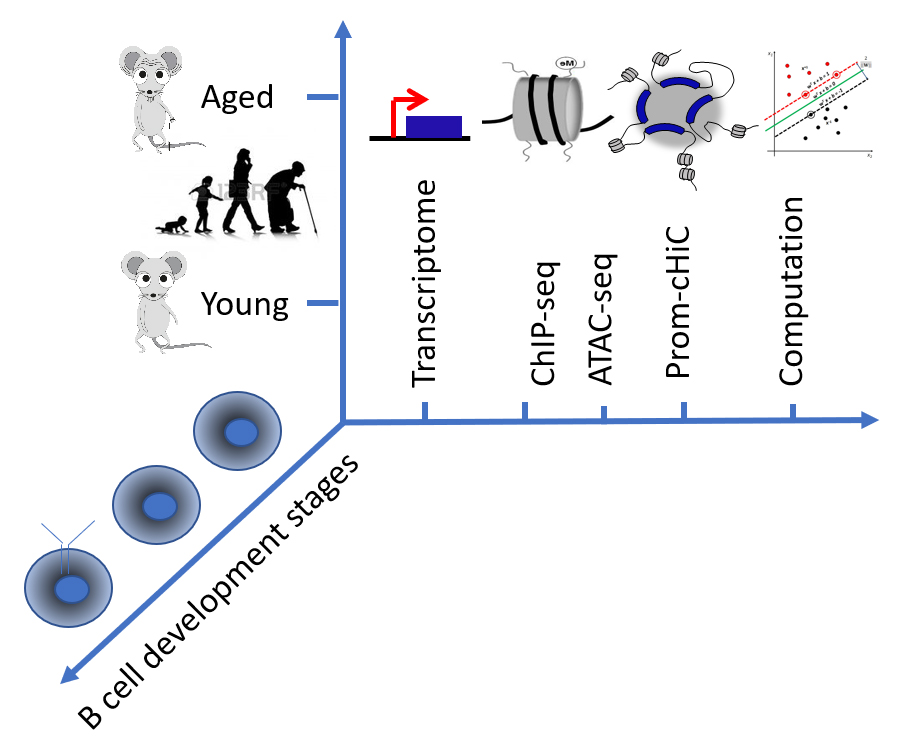 Koohy, Bolland, Matheson et al. Genome Biology, 2018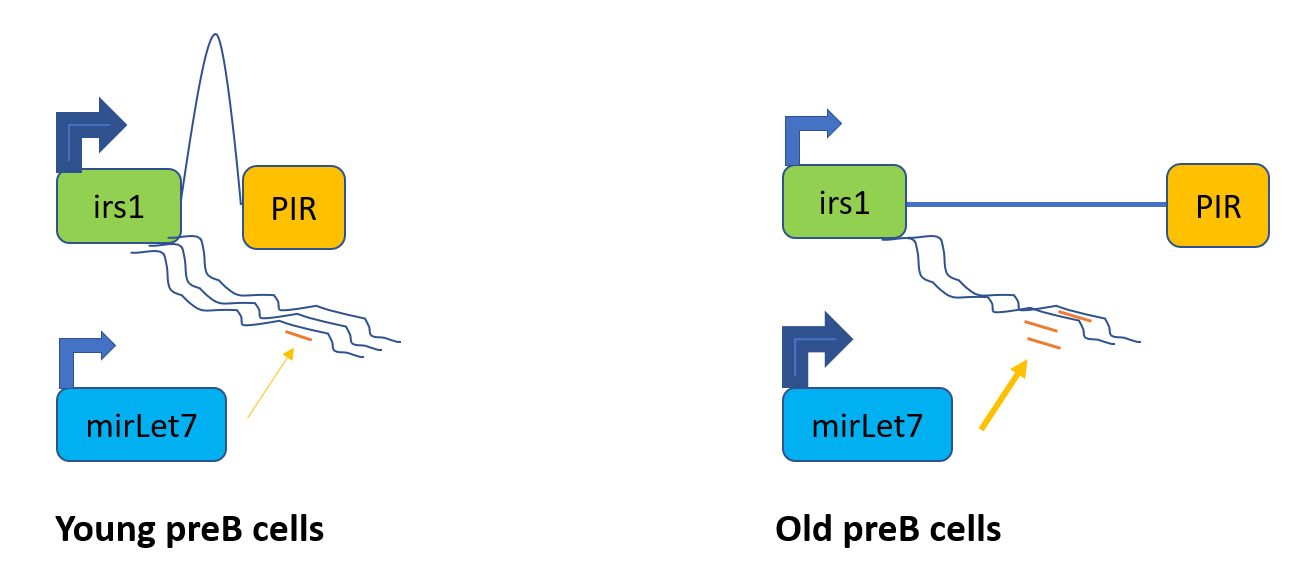 Koohy, Bolland, Matheson et al. Genome Biology, 2018