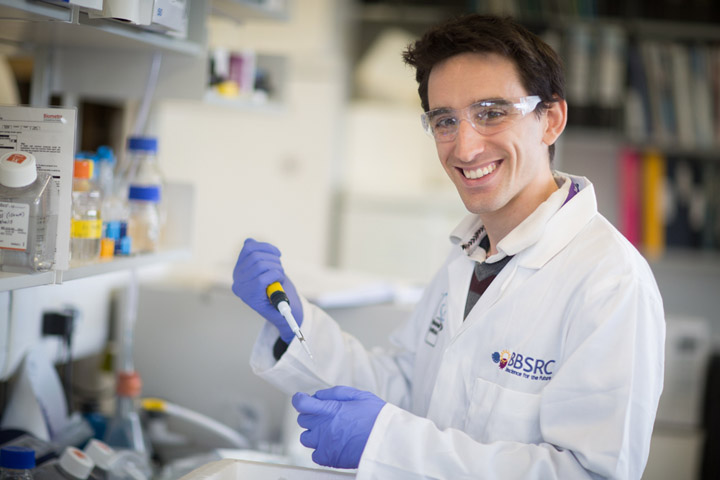 Open now - Babraham Institute PhD Studentships 2015
Details of  several PhD Studentships starting at the Babraham Institute in October 2015 are now available and  our Group Leaders welcome informal enquiries.
The aim of our Graduate Programme is to train talented individuals for future roles in science and technology or in the communication and wider application of these disciplines. We provide an environment giving students a profound knowledge base in one of our research programmes (Epigenetics, Nuclear Dynamics, Lymphocyte Signalling & Development, Signalling) and aims to sharpen critical abilities through exposure to the discipline of hypothesis-driven research.
The Institute is fully equipped for state-of-the-art biological research including: innovative molecular biology, stem cell manipulation and transgenics, epigenetics, next generation sequencing, structural studies on chromatin, real-time laser scanning confocal microscopy, monoclonal antibody production, calcium imaging, fluorescence sorting of cells, gene targeting and knockouts, mouse models of disease, mouse behavioural testing, bioinformatics, computational biology, mass spectrometry for proteomics and lipidomics.
PhD studentships can be awarded for up to 3.5 or 4 years respectively. In addition, studentships funded by a range of University of Cambridge funding schemes can be held at the Institute. Students will join a thriving scientific community situated on an attractive parkland campus near Cambridge. Our 60 students are all members of University of Cambridge Colleges and participate fully in University social and academic life.
A list of potential projects can be found at: www.babraham.ac.uk/our-research/students/phd-opportunities