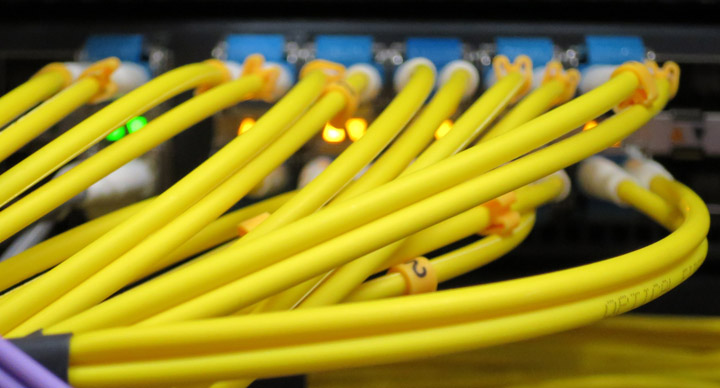 Babraham Institute Boosts Data Availability
The Babraham Institute, Cambridge, UK, today announced the Institute's adoption of a high-speed core-to-edge HP Networking solution to give researchers faster access to bandwidth-hungry next-generation genome sequencing data.
The new network unifies the Institute's voice and data communications, enabling rapid sharing of next-generation genome sequencing data and facilitating the delivery of shared IT services to Institute researchers, commercial tenants leasing space in the Babraham Research Campus buildings, and external academic collaborators.
The Babraham Institute, which receives strategic funding from the Biotechnology and Biological Sciences Research Council (BBSRC), undertakes international quality life sciences research focused on signalling and genome regulation to generate new knowledge of the biological mechanisms underpinning ageing, development and the maintenance of health.
"The Babraham Institute is one of the first organisations in the UK to install this cutting-edge technology." says Chris Greenwood, Babraham Institute's Head of Computing. "Institute researchers constantly require the transfer of massive amounts of data between stores and workstations for their everyday work – and it has to be fast. The new technology allows us to connect legacy networks between our data centres and gives us the opportunity to increase transfer speeds to 40GB." "The new networking solution allows us to upgrade connectivity to our core services and workstations without replacing physical hardware," continues Carrick Kennedy, the Babraham Institute's Networks Manager. "As well as providing flexibility through additional plug-in modules, it gives us the ability to mix and match copper and fibre 1GB /10GB /40GB interfaces to meet increasing user demands, and a license-free operating system for all features helps to reduce operational costs."
Contact:
Louisa Wood, Communications Manager
louisa.wood@babraham.ac.uk
The Babraham Institute
Babraham Research Campus
Cambridge CB22 3AT
United Kingdom
 
Notes to Editors:
 
About the Babraham Institute:
The Babraham Institute undertakes world-class life sciences research to generate new knowledge of biological mechanisms underpinning ageing, development and the maintenance of health. Our research focuses on cellular signalling, gene regulation and the impact of epigenetic regulation at different stages of life. By determining how the body reacts to dietary and environmental stimuli and manages microbial and viral interactions, we aim to improve wellbeing and support healthier ageing. The Institute is strategically funded by the Biotechnology and Biological Sciences Research Council (BBSRC), part of UK Research and Innovation, through an Institute Core Capability Grant and also receives funding from other UK research councils, charitable foundations, the EU and medical charities.
 
Website: www.babraham.ac.uk
 
The Biotechnology and Biological Sciences Research Council (BBSRC) is the UK funding agency for research in the life sciences. Sponsored by Government, BBSRC annually invests around £450 million in a wide range of research that makes a significant contribution to the quality of life for UK citizens and supports a number of important industrial stakeholders including the agriculture, food, chemical, health and well-being and pharmaceutical sectors. BBSRC carries out its mission by funding internationally competitive research, providing training in the biosciences, fostering opportunities for knowledge transfer and innovation and promoting interaction with the public and other stakeholders on issues of scientific interest in universities, centres and institutes.
 
Website: bbsrc.ukri.org/