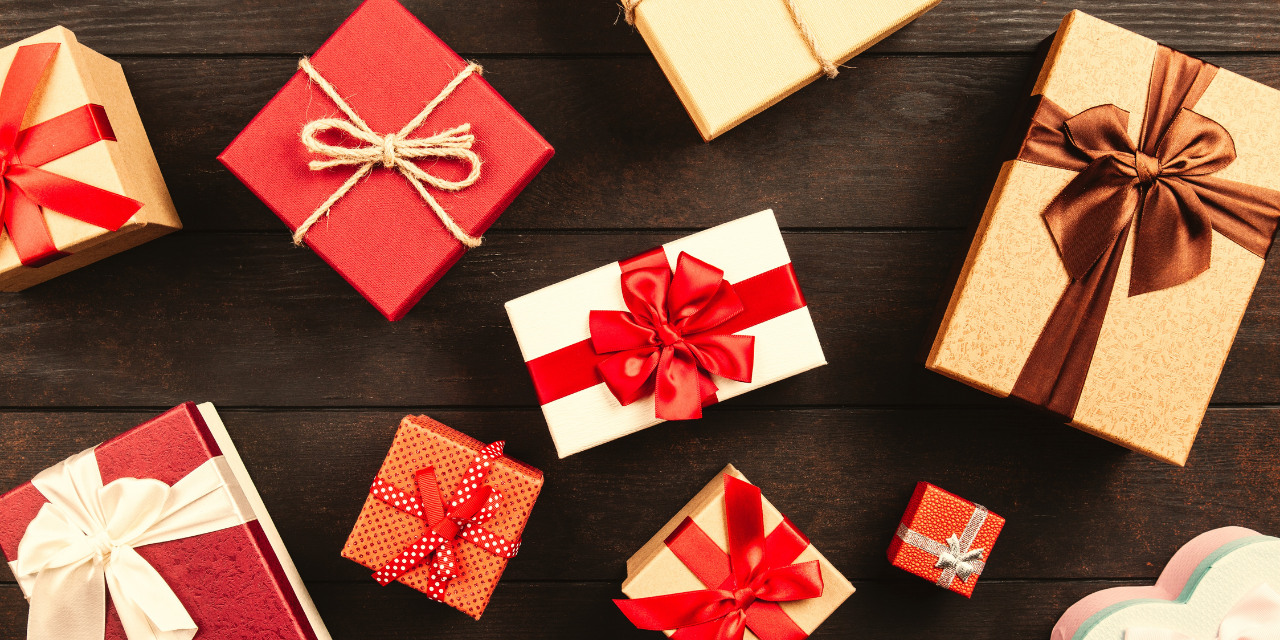 The equality4success Alternative Gift Guide 2021
Are you tired of gift guides that always breakdown into 'gifts for him' and 'gifts for her'? Our alternative gift guide is back with suggestions that go beyond the stereotypical Barbies and bath bombs or toy guns and ties. We've split our gift ideas into categories for easy browsing (that doesn't include gender!) so enjoy taking a fresh look at festive gift solutions that promote science, diversity, and general awesomeness. Check out our previous lists for even more ideas. Also watch our e4s Bite on gendered toys and stereotypes.
We hope you enjoy our suggestions. Get in touch to show us your nerdy stereotype-defying gifts on equality4success@babraham.ac.uk or on twitter (@equal4success)
Babies | Kids | Teenagers | Secret Santas | Non-Scientists | Booklovers | Best Friends | Partners
Please keep in mind, our selection is purely based on our commitment to supporting equality and diversity and challenging gender stereotypes. We're not receiving any incentives to feature these products and we haven't inspected them in person so we can't say how well they perform. Inclusion in our list is not an endorsement of a product. Prices may vary from those indicated depending on retailer.
Babies
If you know a toddler firmly in the 'no!' phase, teach them the power of that word and how protests have changed the world for the better. No! My First Book Of Protest by Julie Merberg, £7.78
These colourful pebbles and boards will teach kids all kinds of skills that will be useful for children of all genders like counting, sorting and recognising patterns. Junior Rainbow Pebble Activity Set by Catkin Toys, £22.99
Who doesn't love dinosaurs? This knitted rattle has bright colours and a tactile texture that's sure to grab little ones' attention. Knitted Stripe T Rex Dinosaur Rattle by Edinburgh Wooden Toys, £8.50
Kids
These puzzles are a fun way to practice colours and see a little girl go on a colourful adventures. I Love My Colours Reversible Puzzle by Londji, £18
If you know a child who keeps asking 'why?' making you go deeper and deeper into the explanation behind something, you'll recognise the predicament of the father in this book who explains how rainbows work in an accessible way for kids. Why? A Sciencey, Rhymey Guide to Rainbows by Billy Dunne, £11.31
Lottie dolls are based on the proportions of an average 8 year-old so Mia, the wildlife photographer with a cochlear implant, will give kids aspirations without promoting an unrealistic body image, and showcase kids with different abilities. Mia Doll by Lottie, £23.99
Teens
This kit contains everything they need to start making animated movies right away. Could they produce the next viral TikTok sensation? HUE Animation Studio by HUE, £49.95
Channel your inner Ada Lovelace and try your hand at programming the first proto-computer to complete challenges where both accuracy and speed matter. Lovelace and Babbage by Artana, £15.79
Produced in partnership with We Need Diverse Books, this YA anthology by 13 diverse authors mixes a variety of styles, topics and genres, from short stories to a one-act play, gentrification to coming out, combined into one book that shines a fresh light on contemporary societal issues from viewpoints that too often don't get the spotlight. Fresh Ink: An Anthology edited by Lamar Giles, £6.72
Secret Santas
Brighten up someone's wardrobe and directly support Ghanaian entrepreneurs with these masks which feature designs inspired by traditional patterns. You can also get matching socks! Masks by Afrisocks, £8.19
This cheeky notebook doubles as a public service announcement about how important data is to back up narratives. Show Me the Data Spiral Notebook by STEMsavvyMentor, £10.25
A beautiful design created by a collective of artists with complex neuro-diverse and physical support needs graces the box of this lavender and citrus soap. Angels Of The Deep Triple Milled Soap by Arthouse Unlimited, £6.75
Non-scientists
These decadent brownies, made by a father and son duo in Northampton, are one of the most delicious ways to support Black businesses in the UK. Mix & Match Box by Brooklyn Brownies, £25.99
Proving that there are still mysteries science can't explain, neurologist Suzanne O'Sullivan explores intriguing stories of psychosomatic ailments and asks: what is and isn't an illness? The Sleeping Beauties by Suzanne O'Sullivan, £14.99
This desk calendar features daily interesting facts from all across STEM sure to educate and entertain. This Day in Science desk calendar 2022 by Calendar Club, £10.99
Book lovers
One trillion dollars is too vast a sum to comprehend but it's only 1% of world GDP. In this book, Rowan Hooper explores what problems we could solve if we dedicated that amount of resources to making the world a better place. How to Spend a Trillion Dollars: The 10 Global Problems We Can Actually Fix by Rowan Hooper, £14.99
CRISPR is one of the most ground breaking advances in research and here Walter Isaacson tells the story of Jennifer Doudna and the invention of CRISPR, as well as the breakthroughs and moral dilemmas that have followed. The Code Breaker by Walter Isaacson, £17.43
AI promised to be a boon that improved our lives but we've also seen harmful effects like automated discrimination. Kate Crawford shares her research that explains the hidden costs of AI, including the little discussed harmful effects on the environment. Atlas of AI: Power, Politics, and the Planetary Costs of Artificial Intelligence by Kate Crawford, £15.99
Best friends
This variety pack of stickers which show passion for science and diversity can go anywhere from phone cases to water bottles to laptops. Or check out all the other stickers, pins and prints on the same themes. Empowered & Diverse Little Sticker Set by littlescienceco, £9.50
An attractive and practical gift, this palaeontology inspired trinket dish is perfect for keys, jewellery, coins, or whatever they find in their pockets. Ammonite Fossil Dish by FairViewStudioUK, £16
Whatever their hobbies or interests, you can guarantee there's a beautiful and intricate rolling pin for everyone here. Patterned rolling pins by BoonHomewareUK, £22.50
Partners
Bring some greenery to your home with this conical flask terrarium. Just add plants for a lovely bit of science inspired décor. Chemistry Terrarium Kit by Suck UK, £30
Brush up on your Punnett squares and dive into this game where you play as Gregor Mendel's assistants competing to produce and collect a variety of phenotypes in pea plants. Genotype: A Mendelian Genetics Game by Genius Games, £35.79
Black-owned chocolatier Rose Chocolates produces gorgeous and delicate hand-painted chocolates in a variety of flavours. They also offer loads of personalisation options to make a truly special gift. Cherry Blossom Chocolates by Rose Chocolates, £17 for 6