Public Engagement (PE) Prize
The Babraham Institute's Public Engagement Prize recognises an individual or team who have contributed to the Institute's public engagement and science communication activities, demonstrating their passion for science and enthusiasm and commitment to inspiring generations.
---
2020 Winners
The 2020 Public Engagement Prize was shared between Diljeet Gill and Carine Stapel for their work in different areas of the Public Engagement Programme.
Diljeet won his award for his continued commitment to engaging audiences with the Race Against the Ageing Clock research. Earlier in the year he took the lead in developing a 'What are they up to now?' video, working with a local animator, to showcase at the Royal Society Summer Science Exhibition.
He then went on to engage more public audiences, many from underserved areas, by being the first presenter in the Science Spotlight talk programme. All throughout showing real versatility in adapting to digital formats to overcome the challenges COVID-19 led to for public engagement.
Carine won her award for developing and participating in ORION public dialogue events around genome editing. Throughout she championed the bringing together of public, scientific and professional stakeholder voices to enact action.
By providing knowledge and expertise she guided conversations that led to impactful steps forward in the ORION project in relation to research integrity and ethics.
---
2019 Winners
The 2019 Public Engagement Prize was awarded jointly to The Cell Escape team: Izzy Hampson, Chiara Pantarelli, Richard Odle, Piotr Jung. In addition to individually being active in the Institute's public engagement activities throughout 2018 and 2019, the team made an impressive joint contribution through the development of the cell signalling-themed Escape Room.
The award recognised the team's exceptional achievement in the design of the project and its first use at the Cambridge Science Festival this year (image gallery here). In public feedback from The Cell Escape activity, Izzy, Chiara, Richard and Piotr were praised for how engaging they were when discussing the underlying science.
This award recognises Izzy's, Chiara's, Richard's and Piotr's demonstrated capacity for raising the profile of the Institute and engaging the public with our science in innovative and exciting ways.
---
2018 Winners


Csilla Varnai (l) and Mikhail Spivakov (r) worked with musician and music producer Max Cooper and visual artist and mathematician Andy Lomas, to produce an emotive new way to experience the complexity and elegance of DNA organisation. Taking data and inspiration from Csilla's work, Max created two music tracks - 'Chromos' and 'Coils of Living Synthesis' - and devised a visual to complement the tracks and a Virtual Reality experience which allows people to climb inside the data.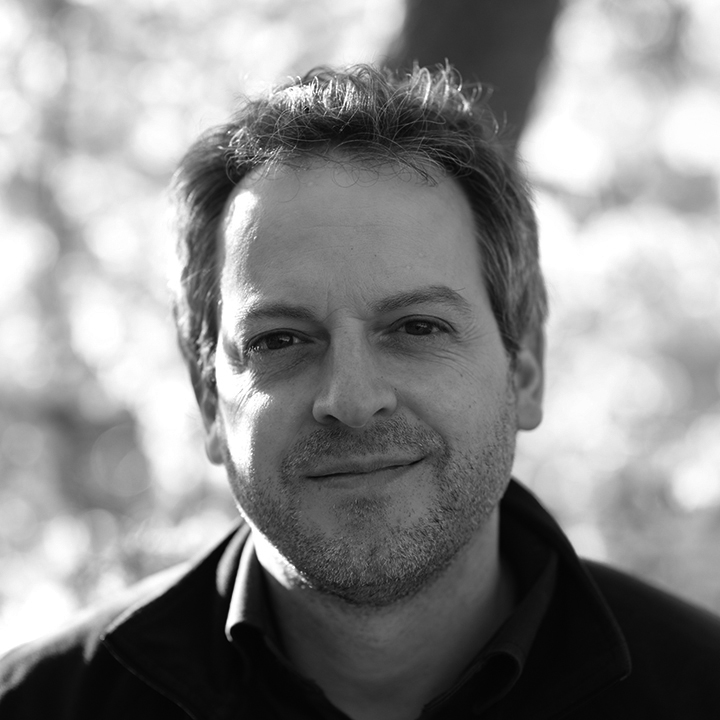 In addition to the music being released on an EP and incorporated into Max's worldwide shows, Csilla, Mikhail and Stefan Schoenfelder (l) presented the work at the Cambridge Science Festival and Science Museum Lates, and the work is currently on display at the ZKM, Karlsruche, Germany until January 2019. This work required additional input from the team; developing and giving presentations and producing extended explanation content (in English and German), and exhibit hardware for the showcases.
2018 Nominees
Boo Virk, Alex Harvey and Dorottya Horkai, for supporting primary and secondary school outreach, science festivals and notably for developing and delivering new 'Technasium' challenge projects relating to their research/facility for the Institute's partnership with a school in the Netherlands.
Carolyn Rogers and Elizabeth Hampson, for devising and delivering new projects for Cambridge Launchpad, which saw Year 8 students at three local secondary schools investigating DNA extraction and winning teams spending a day in our labs.
---
2017 Winner

Claire Senner was awarded the Public Engagement Prize for her successful Royal Society Partnership Grant, working with Hitchin Girls School on a project investigating X-chromosome inactivation.
The external judges, from The University of Cambridge and The Royal Society, commented on the range of activities and how well they had been run.
2017 Nominees
---
Abraham Mains, Laetitia Chauve and Boo Virk for their successful Royal Society Partnership Grant, working with Colchester County High School for Girls on a project investigating transgeneral effects of heat shock in C. elegans.
Simon Walker and Hanneke Okkenhaug, for their support of the Teacher Twilight event, the careers video series and for organising their Imaging project with Babraham Primary School to create science-inspired art for an exhibition in Ely Cathedral.
Boo Virk and Dorottya Horkai, for supporting primary and secondary school outreach, science festivals and notably for developing and delivering new 'Technasium' challenge projects relating to their science facilities for the Institute's partnership with a school in the Netherlands.
Katherine Fletcher, for supporting secondary school science clubs and the 2016 Ethics Workshop, and for her contributions to the Protein Challenge Project with the Cambridge Academy for Science & Technology (formerly UTC), Cambridge - lab sessions, poster workshop and resource booklet.
Laetitia Chauve, for supporting primary and secondary school outreach at Babraham, including the Cambridge Science Festival and the Casanueva Group Royal Society Partnership Grant.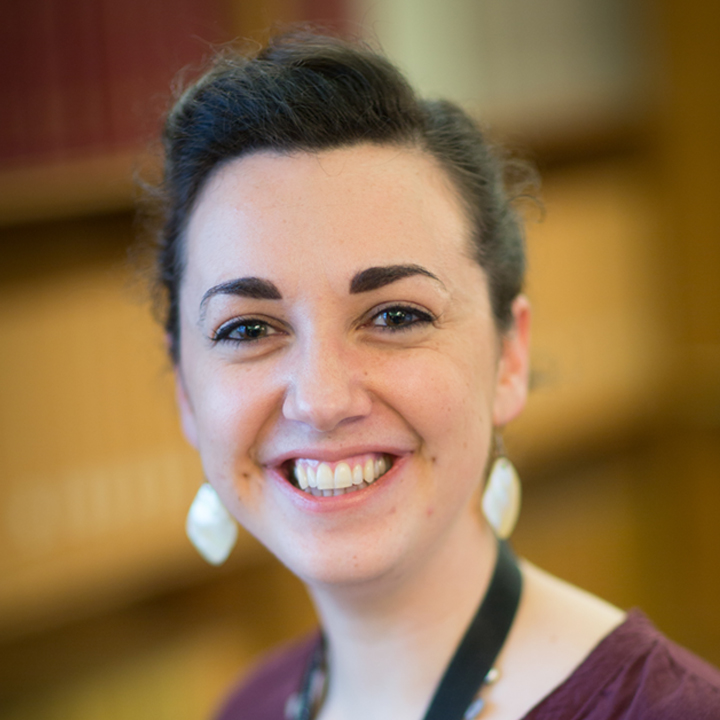 Amy, a member of the Okkenhaug lab, was acknowledged for her consistent support of the Institute's PE programme across a number of years. She was recognised for the extent of her contribution to the development of the 2015 Royal Society Summer Science Exhibition, including take a leading role in the associated video.
 
Olga, a member of the Corcoran lab, was recognised for her work as a PE Champion for the Nuclear Dynamics programme.  In this role she encourages others to get involved in activities and was involved in the design and development of a DNA-packaging activity for the Institute's Molecular Explorers exhibit.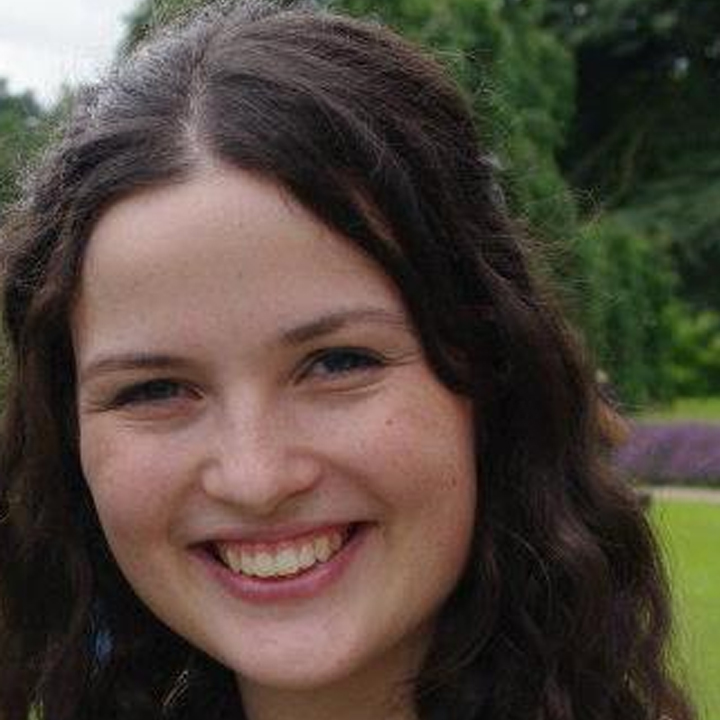 Claire (l), a PhD student in the Coleman Lab was recognised for her enthusiasm and dedication to engaging a wide variety of audiences. Even before joining Babraham as a summer student in 2012 she published a Science in Society Review in the Cambridge Triple Helix journal on 'locked-in syndrome'. Since joining the Institute as a PhD student in 2013 she has engaged in a wide range of science communication activities, including tireless work for Alzheimer's Research UK (ARUK), Cambridge Science Festival, schools and undergraduate supervisions.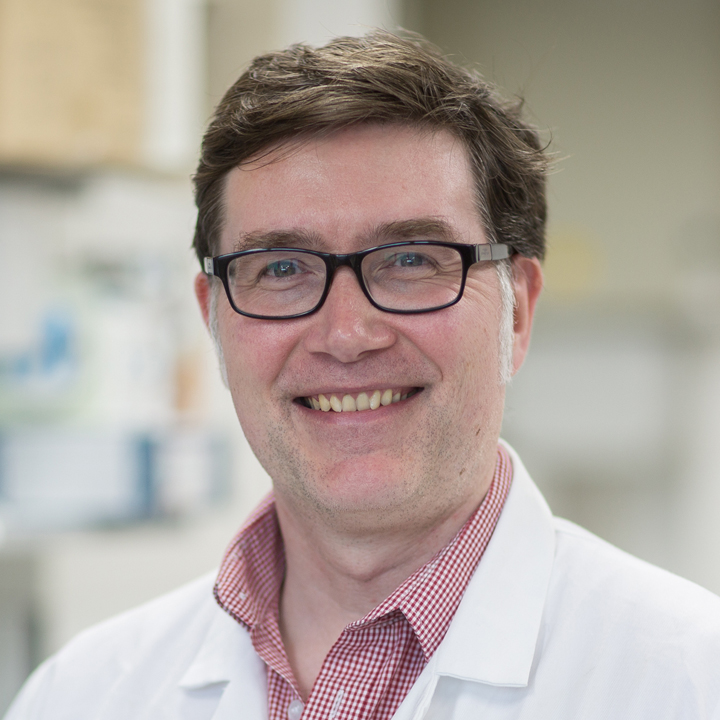 Dr Simon Rudge (r), a Senior Researcher in the Wakelam Lab was acknowledged in recognition of his efforts in setting up the Babraham Institute's Protein Challenge project for and with the University Technical College Cambridge. Simon has been instrumental in converting a one-day outreach activity into an 8-week challenge project for 14-16 year old students and dedicated a significant proportion of his time to ensure that the project was delivered successfully.
Speaking about her award, Claire said "I am very pleased to have been given this award - it was very unexpected!". Simon was equally modest when talking about the UTC project, "I enjoyed designing the project and working with the UTC staff and students this year. I never imagined I would be nominated, never mind win this award!".
 
The Public Engagement prize entries were judged by public engagement specialists from the BBSRC and Cambridge University who praised the Babraham Institute not only for the winning candidates but also for the number of quality nominations. One judge commented "Overall a good collection of applications and quite hard to compare and rank them".