Babraham Institute in the Media
Our communications activities aim to raise our public profile and promote broader awareness of the Babraham Institute and our research. Here we have collected some examples of where the Institute has featured in the media.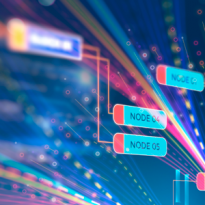 New biomedical techniques, like next-generation genome sequencing, are creating vast amounts of data and transforming the scientific landscape. They're leading to unimaginable breakthroughs – but leaving researchers racing to keep up. Anne Corcoran, a group leader in our Lymphocyte Signalling research programme, Stefan Schoenfelder, a Career Progression Fellow in the Epigenetics research programme, and Wolf Reik, Head of the Epigenetics programme, contributed to this Mosaic article by Tom Chivers and shared their reflections on how performing research has changed.
02/10/2018