Babraham Institute in the Media
Our communications activities aim to raise our public profile and promote broader awareness of the Babraham Institute and our research. Here we have collected some examples of where the Institute has featured in the media.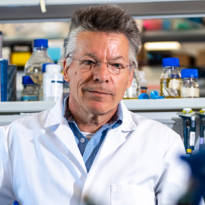 Peter Brackley speaks to Wolf Reik about his new role.
01/04/2021